Sell your product to millions of customers
Become a KisanShop seller and grow your business across India
Growth in the online retail market

27000+ Pincode Supported for delivery

Secure and timely payments
List the products you wish to sell on KisanShop.
Start receiving orders from the millions of customers that use our platform to shop.
Pick-up and delivery the order to customer address
Payments are deposited safely to your bank account on the 15th day of order delivery.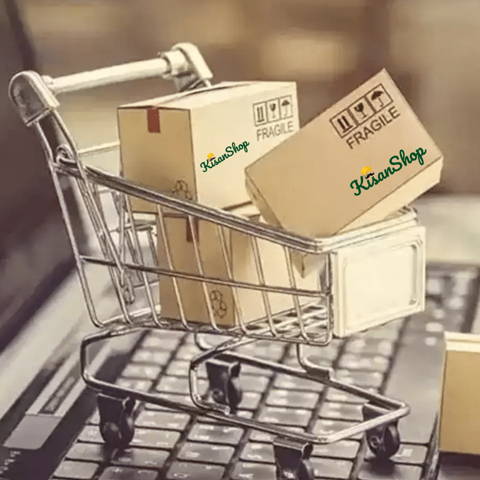 KisanShop.in, India's most popular shopping destination for agricultural inputs, can help you reach millions of customers.
Sell your Products Online
Your products will be available for sale to customers all across India.
Secure payments, regularly
Receive payment securely into your bank account within 7 days after the product is delivered.
We provide help and support whenever you need it
Why suppliers sell on KisanShop
"With this dryer, I'm finished with doing my hair in just 15 mins. LOVE IT! It's lightweight and quiet."

"This is a great hairdryer! It's powerful and dries fast without being overly loud. The hot setting is just right."

"Great hairdryer! It dries my hair super fast, decently light weight. Also does not get super duper burning hot."

"I bought this for my wife for Christmas and she loves it! It dries faster, and the cold mode is super."

"Just got this and it works so well. It's powerful but the heat settings are great. It's super light so traveling with it would be super easy."

"This hair dryer is really lightweight and compact. It puts out a lot of power for a small dryer, love the design and white color as well."

"This hair dryer is incredible with a reasonable price. I can dry my hair in just a matter of a few minutes and it looks awesome."

"I am very satisfied with the lightweight nature of this hair dryer coupled with the powerful drying power it provides. Love it!"